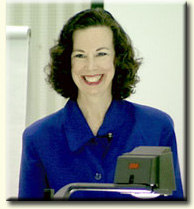 An American Management Association
study reported that of the companies who
increased their training budgets,
80% had a jump in profits and 70%
increased their productivity.
Ellen is a dynamic and motivational speaker/trainer with a great sense of humor. She offers highly energized presentations that provide audiences with a fun, interactive learning environment. Ellen's ability to address all learning styles as well as her personable approach to her audiences, has her client's reporting that she is "worth every dime".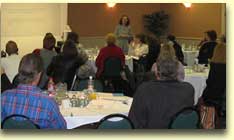 Langan + Associates specializes in customized speeches, workshops and seminars in the areas of Organizational, Time Management and Communication. As a certified Myers-Briggs consultant, Ellen Langan brings to her clients twenty plus years of teaching experience. Every presentation is designed to fit the needs of each client whether the client be a Corporation, a Business or an Association.